Meet this week's guest star
Shawn Casey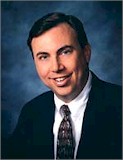 Shawn M. Casey is founder of Success Development International (now known as International Media Holdings) which for the last two years has been one of America's 500 fastest growing private companies. Shawn is also Chairman and CEO Success Management Corporation, but most of you will probably know him better as the editor and publisher of the
Big Dog Marketing ezine and creator of
Mining Gold on the Internet.

You can find out more about
"Mining Gold on the Internet" here.


Listen in now to
"Mining Gold Down Under"


Before becoming a successful Internet marketer, Shawn was a corporate attorney for ten years. His ezine has a huge number of subscribers and he has received some raving endorsements from such people as Robert G. Allen, who is one of the best known entrepreneurs today.





Mining Gold on the Internet is perhaps one of Shawn's most famous works. It is so popular it sold over 85,000 copies in a few short years.

Here's what Shawn says about this
unique work...

Internet Millionaire Guarantees You Can Quickly Make Thousands of Dollars Online Regardless of Your Age, Education or Current Financial Situation. Provides Shawn Casey is a master marketer. You can't go wrong with 'Mining Gold on the Internet'. I guarantee you'll find dozens of great ideas to help you dig out the nuggets on the Internet. It's a clear, precise treasure map. Outstanding.
Joe and Mable even have a copy and we can tell you this one is a masterpiece. You can't read more than a few pages at a time before your mind starts racing with new thoughts, ideas and strategies.

You can find out more about
"Mining Gold on the Internet" here

Shawn Casey - Brief Biography

Age: 43

Family: Patricia D. Casey (wife); Daughters: Amy, 28; Allison, 24; and Rachel, 22.

Hours Worked Per Week During Start-Up:
70 to 80

Favorite Business Magazines: Inc., Success, BusinessWeek

Favorite Business Books Or Authors: The Ultimate Marketing Plan – Dan S. Kennedy, an excellent guide to creating and implementing a marketing plan for any business; Multiple Streams of Income – Robert G. Allen, required reading for all entrepreneurs looking for essential strategies to rapidly build sustainable wealth

Favorite Part Of The Job: Helping people succeed in achieving their goals–"I've been fortunate to enjoy great success. Now, I get great satisfaction from helping other people achieve the success they deserve."

Favorite Quotes: If you think you can, or think you can't, you're right.– Henry Ford. The Ferrari is not too expensive. You just can't afford it.– Jim Rohn

The Person Who Most Influenced His Life: His father, Michael Casey–"While he's probably never completely understood me and isn't now sure how I make all this money, he's always supported me."

Heroes: The ordinary men and women who pursue their dreams every day by starting and growing their own businesses.

Special Accomplishments: "When I was CEO of Success Development International, Inc., we were recognized as one of the 500 fastest-growing companies in America by Inc. magazine in 1996 and 1997." Also, member of Six Figure Income's Presidents Club

You can find out more about
"Mining Gold on the Internet" here